Since 1997
Arthur Ortiz, Lawyer & Mediator
Arthur assists parties seeking resolution in the following areas
Consumer Protection – credit, mortgages, real estate, foreclosure.

Contracts – construction, real estate, mortgages, commercial.

Employment – wrongful discharge, hostile work environment, wage claims.

Personal Injury – motor vehicles accidents, third party industrial accidents.
Consumer Protection
Real Estate

Predatory Lending & Loan Servicing

Foreclosure (post foreclosure mediation)

Collections

Credit Discrimination
Representation in State or Federal Court in cases involving real estate transactions, lending, and debt collection. Whether your foreclosure mediator has certified your mediation referral, or someone is attempting to collect sums you do not owe, I can assist you determine possible next steps or and escalation.
Dispute Resolution
Achieving equity and controlling cost and risk.
Above all, my practice focuses on assisting clients find prompt and inexpensive resolutions. An early agreed resolution avoids the looming uncertainty of drawn out litigation. The parties can keep control over the outcome through good faith negotiation.
Small Business Law
Breach of Contract

Sub Contract

Interference with a business prospect.

Unemployment Benefits

Compliance Reviews
Owning a small business is complex. No small business needs the overhead of exhorbitant legal fees only to be left with as much ambiguity as before. I recognize the importance a small business has to its owner, and its owner's family. I want the payment of my fees to have the effect of an investment. I work to reduce cost and risk of cost over time. What a small business spends on legal advice may yield lasting savings and stability, the value of which, however measured, likely exceeds its expense.
Employment Law
I represent employees and small businesses in their employment issues.
Employees

Discrimination

Retaliatory Termination

Wage Claims

Unemployment Benefits

Assistance with complaints to EEOC, SoCR, etc.,
Work is hard enough without a hostile work environment or some unethical supervisor jeopardizing your career and financial well-being. I represent victims of retaliatory employment terminations, wage claims, and unemployment benefits. Whether you are being unjustly denied unemployment benefits or find yourself terminated for engaging in protected activity, I can assist you determine whether you have the evidence to support a case worth pursuing.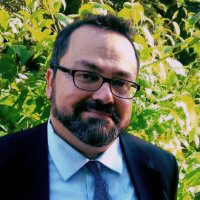 I have been representing clients in State and Federal Court here in Washington since 1997.
In litigation, I find the best results occur when the client and lawyer work as a team. Clear and complete communication is necessary for a client to accurately understand their risks going to trial or the risks avoided accepting a settlement offer. I make sure that the client understands what is needed and expected at every step.
As a mediator, I deliver the best value when parties commit to adopting a good faith effort in resolving conflict. I help reasonable minds prevail. If parties in a dispute choose to address issues in good faith, a mediation, or series of mediation sessions, can resolve a dispute in a fraction of the cost it would take just to get to a trial.