Representing victims of commercial deception and bad faith.
Achieving equity, controlling cost and navigating risk.
Representing those seriously injured by the negligence of others.
Representing victims of wrongful termination, retaliation, and contract interference.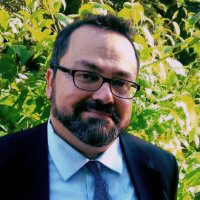 Arthur E. Ortiz
Lawyer & Mediator
Arthur E. Ortiz
I have been representing clients in State and Federal Court here in Washington since 1997.
In litigation, I find the best results occur when the client and lawyer work as a team. Clear and complete communication is necessary for a client to accurately understand their risks going to trial or the risks avoided accepting a settlement offer. I make sure that the client understands what is needed and expected at every step.
As a mediator, I deliver the best value when parties commit to adopting a good faith effort in resolving conflict. I help reasonable minds prevail. If parties in a dispute choose to address issues in good faith, a mediation, or series of mediation sessions, can resolve a dispute in a fraction of the cost it would take just to get to a trial.
Education
Seattle University School of Law
J.D., Law
1993-1996
Texas A&M University
B.A., Economics
1983-1987
Experience
Attorney
Law Office of Arthur E. Ortiz
February 1997-Present
Greater Seattle Area
Approved Mediator
Fairness in Foreclosure Act
July 2011-October 2015
Washington State Department of Commerce
Staff Case Manager
Dispute Resolution Center for King County
April 2008-November 2010
Greater Seattle Area
Memberships
Washington State Bar Association
US District Court, Western District of Washington
US District Court, Eastern District of Washington
US Court of Appeals, 9th Circuit